Tickets Podcast: Curation and community with New York Times' Michelle Grey-Campion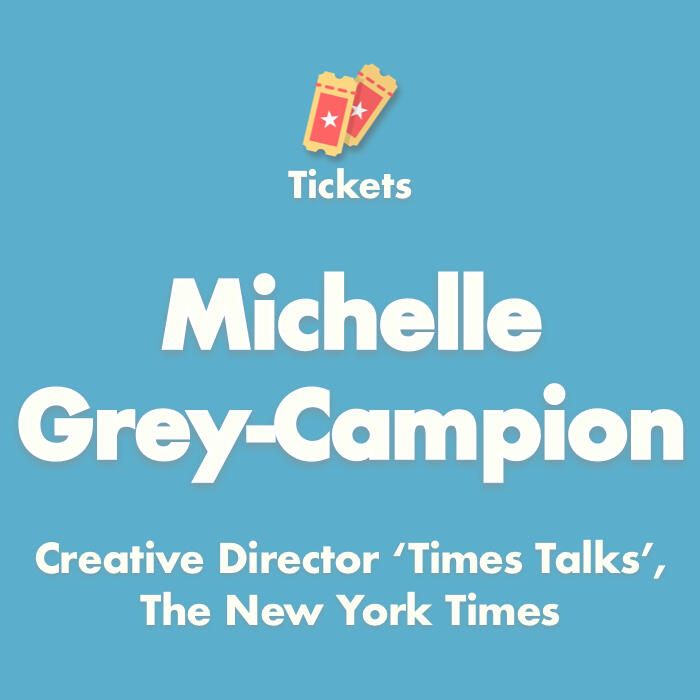 Following stints at leading members club Soho House and Neuehouse, for last 2 years Michelle has been the creative director of the New York Times' highly respected Times Talk series, featuring a veritable who's who from across the world of arts and culture.
Michelle's a highly respected curator and programmer, but has a background you may not expect – with a master's degree in molecular genetics she's also been a magazine editor and a TV presenter.
Recorded just as she's about to set off on the next chapter of her career, we talk about our need to belong, the role of the creative director, why hybrid talent is thriving again, and the ups and downs of have a dissenting view.
And that metallic sound you can hear in the first few minutes? It was Michelle's necklace… it took us a while to realise.
One other thing; there are a few naughty words in today's episode so listener discretion is advised.
Episode highlights:
03:00 Psychographics vs Demographics
07:00 Michelle's story – from molecular genetics to talent curation
15:00 Members' clubs and our desire to belong
23:30 The resurgence of polymath talent
31:00 Why brands needs for external curators
36:00 What brands get wrong when programming events