Speaking & Workshops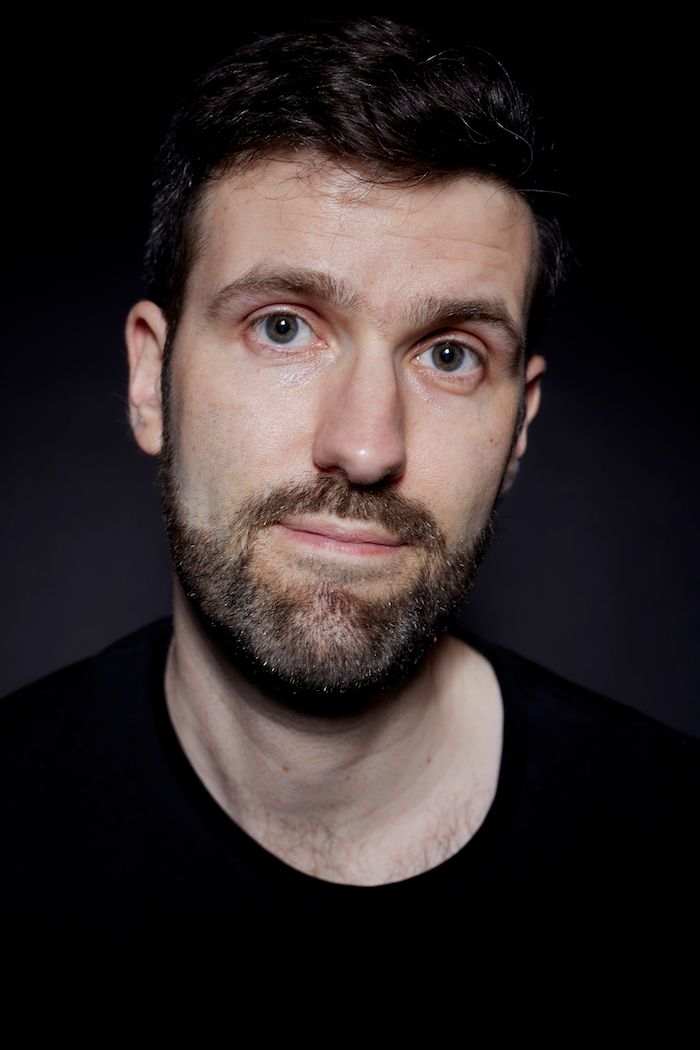 I love sharing what I've noticed, what I've learned, and what I see coming next.
One of the ways I do this is through workshops and speaking engagements on creative careers, entrepreneurship, and new adventures in learning.
Over the past few years, I've led over 200 workshops, keynotes, labs, and masterclasses, as well as moderating panels and hosting hackathons.
On this page, you'll find:
Speaking & Workshop topics
Previous clients
Hosting & Moderating
---
Topics
Below are some of the topics I cover most regularly, including available formats. I'm also very open to creating a custom talk or workshop based on your needs. To inquire about any of my speaking work you can contact me here.
Storycrafting
In an increasingly noisy world, how can we communicate message that resonate, and craft stories that move people to action?
Suggested Audiences: Executive Leadership, Management and Team Leads Entrepreneurs, Creatives
Formats: Keynote talk, 2 hour workshop
How do we go beyond regular networking? What do people remember us by? And how do we make change happen? In this workshop, you'll use new tools to think about networks, and see how you may be able to start a movement.
Suggested Audiences: Marketers, PR & Communications professionals, Entrepreneurs, Creatives
Formats: Keynote talk, 2 hour workshop, ½ day workshop
Create workshops that… work
Utilizing the four mindsets of the workshop creator to inspire and engage any audience.
Suggested Audiences: Human Resources, Entrepreneurs, Creatives, Innovation Teams, Learning Professionals, PR & Communications professionals
Formats: 90 min workshop, 1-2 day workshop
---
Other Topics
Other topics where I've either designed or facilitated sessions include:
Business Model Canvas
Design Thinking
Digital Transformation
Building Social Impact Ventures
Trend Spotting
Career Transitions & Pivots
Blockchain
AI/Machine Learning
Cybersecurity
---
Clients
My speaking and workshop engagements include work with organizations, conferences, and events such as:
| Global Corporations | Education & Cultural Institutions | Creative Leaders |
| --- | --- | --- |
| Deloitte Global | The British Council | 300 Entertainment |
| GE | ISDI Business School | Betaworks |
| IBM | The New School | CMX Hub |
| Mastercard | NYC Climate Week | Creative Mornings |
| Moet-Hennessy | University of Westminster | Dreamers & Doers |
| Spotify | Victoria & Albert Museum | Entrepreneurs' Organization |
| Ubisoft | | Jam London |
| UBS | | NYC Mayor's Office of Media & Entertainment |
---
FAQ
Why you, and what's the vibe?
Whatever I'm doing, I'm not into pitching services or pummeling an audience with rehashed, repetitive content. Speaking is no different. I focus on delivering something that creates a shift in people to feel inspired, energized, and eager to start conversations and take action (I'm someone who hated lectures at school and university, after all).
Every talk or workshop I create is customized for the audience, and there will probably be some alternative pop culture references in there too.
What about hosting an event or moderating a panel?
As well as speaking, I love being the spotlight operator (hosting and moderating) just as much as being in the spotlight as a speaker.
I've been a host and moderator for sessions featuring people from companies such as Apple, Adobe, The New York Times, Glastonbury Festival, SXSW, Duolingo, Airbnb, Sonar Festival, and many more.
My work as a professional coach definitely comes in useful here. To get an additional flavor of my hosting style, check out some of my podcasts
Can I watch some of your talks?
The majority of speaking and workshops are done for private clients, but I do have videos from a select number of sessions. If you're interested in viewing them, just send me an email
Can I see your speaker's bio?
Yep - it's right here >
Do you ever speak for free?
Creating engaging and well-designed presentations takes a lot of time, energy, and effort so I don't tend to speak for free, with two exceptions: charities and nonprofits with a mission close to my heart; and opportunities to visit places I haven't yet been to and really want to check out.
Are you in one of those locations, or run a charity or nonprofit?
Drop me a note and let's chat…