Inspiring audiences to make unexpected connections and take their ideas further.
Talks and workshops on entrepreneurship, storytelling and creativity for teams, companies, and communities.
Previous clients include Deloitte, NBC Comcast, WeTransfer, The British Council, University of Westminster, and many more.
---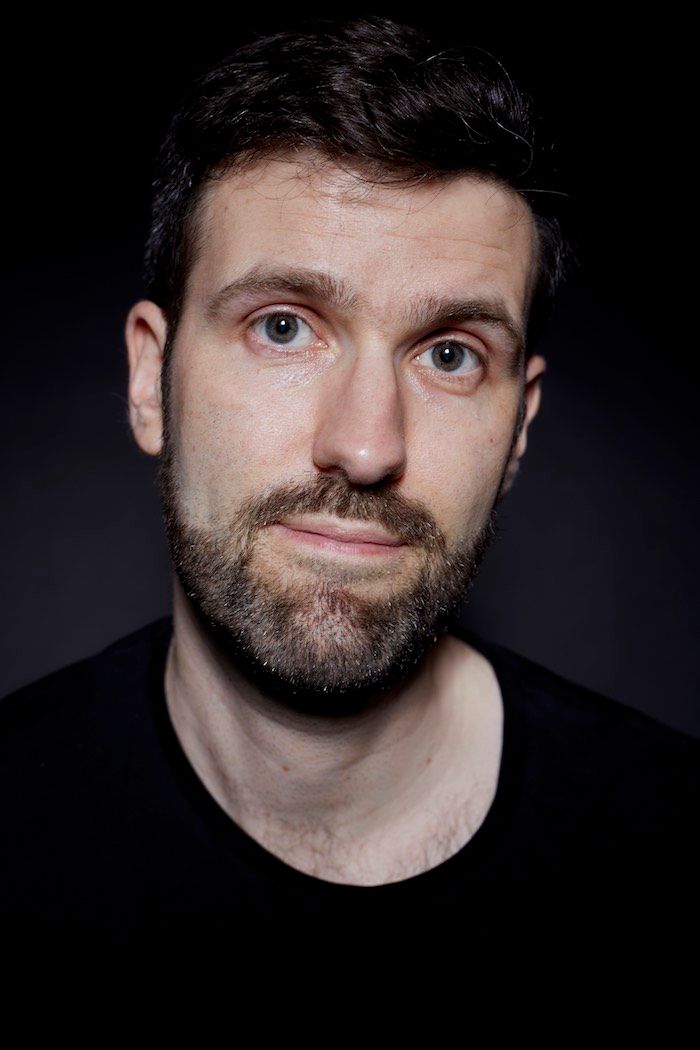 I love sharing what I've noticed, what I've learned, and what I see coming next.
One of the ways I do this is through workshops and speaking engagements on creative careers, entrepreneurship, and new opportunities for brands to become educators.
I've led over 250 workshops, keynotes, labs, and masterclasses, as well as moderating panels, curating conferences, leading VIP event tours, and hosting hackathons.
---
Highlight Topics
Below are some of the topics I cover most regularly, including available formats. I'm also very open to creating a custom talk or workshop based on your needs. To inquire about any of my speaking work you can contact me here.
1. Storycrafting
In an increasingly noisy world, how can we communicate message that resonate, and craft stories that move people to action?
Suggested Audiences: Executive Leadership, Management and Team Leads Entrepreneurs, Creatives
Formats: Keynote talk, 2 hour workshop
How do we go beyond regular networking? What do people remember us by? And how do we make change happen? In this workshop, you'll use new tools to think about networks, and see how you may be able to start a movement.
Suggested Audiences: Marketers, PR & Communications professionals, Entrepreneurs, Creatives
Formats: Keynote talk, 2 hour workshop, ½ day workshop
---
Clients
Speaking and workshop engagements include work with organizations, conferences, and events including:
| Global Corporations | Education & Cultural Institutions | Creative Leaders |
| --- | --- | --- |
| Deloitte Global | The British Council | NAB Show |
| NBC Comcast | ISDI Business School | Betaworks |
| IBM | The New School | CMX Summit |
| Mastercard | NYC Climate Week | Creative Mornings |
| Moet-Hennessy | University of Westminster | Entrepreneurs' Organization |
| Spotify | Victoria & Albert Museum | Jam London |
| Ubisoft | BBC Radio 5 Live | 300 Entertainment |
---
What they say
"Not only is Howard a seasoned expert in teaching the subject of storytelling, but he is an engaging storyteller himself! He uses well practiced tactics in an interactive way that truly unites a story to the community it's being shared with. The workshop session he taught at CMX Summit, gave our viewers actionable tips on how to make their stories more compelling, and to understand the science of what makes the stories we tell so powerful.

I highly recommend having Howard share his knowledge on storytelling as he teaches how to create movement, change, and transformation via impactful stories. It's a lesson we all could use."

Ann-Marie Pawlicki - CMX Summit
From Various Fortune 100 clients across financial services, technology, manufacturing, and food industries:
'Always excellent at explaining and making things easily understandable'

'Incredibly supportive and knowledgeable'

'great presentation skills and interpersonal skills'

'Awesome! Dynamic and engaging'

'Engaging, humorous, conducive to learning, helpful, personal, understanding'

'GREAT! super helpful, friendly and responsive'

'Howard is really cool; easy and fun exercises. Very thought provoking'

'Howard is amazing! Humorous and helpful'

'Fun, dynamic, hands-on, funny, great energy, and full of information'
From participants and program partners of AMP NYC: a first of its kind accelerator program backed by NYC Mayor's Office of Media & Entertainment
"Howard's facilitation in the classroom exemplified an impressive blend of creativity, analytics, and empathy, and his passion and dedication to learning completely shined through while working with him. He has the unique ability to remain agile, sharp, and calm within ambiguous circumstances."

"Extraordinary – one of the best teachers I've had in any environment"

"THANK YOU HOWARD! I have the deepest respect for you and really am honored that I got to take your class. You are an amazing educator and an awesome cheerleader."

'Howard has really helped me gain the confidence I need to grow my business and be great.'

'Howard is a great facilitator. He has a friendly and relatable teaching style as well as nicely designed decks that retain my focus and help me to absorb what I am meant to be learning.'
---
FAQ
Why you, and what's the vibe?
Whatever I'm doing, I'm not into pitching services or pummeling an audience with rehashed, repetitive content. Speaking is no different. I focus on delivering something that creates a shift in people to feel inspired, energized, and eager to start conversations and take action (I'm someone who hated lectures at school and university, after all).
Every talk or workshop I create is customized for the audience, and there will probably be some alternative pop culture references in there too.
Do you do hosting or panel moderation?
Yes!
If the speaker is in the spotlight, the host or moderator is the spotlight operator. I understand how important this role is when it comes to giving both speakers and audiences a great experience. It's a role I love to take on, and something I take seriously.
I've been a host and moderator for sessions featuring leaders from companies such as Apple, Adobe, The New York Times, Glastonbury Festival, SXSW, Duolingo, Airbnb, Sonar Festival, and many more.
Facilitating 250+ workshops, notching up hundreds of hours as a certified leadership coach, and hosting 50+ podcasts episodes (oh, and being a football referee!) have helped me build valuable transferable skills in this realm. If you're looking for a measured and considerate host, let's talk.
Can I watch some of your talks?
The majority of speaking and workshops are done for private clients, but I do have videos from a select number of sessions. If you're interested in viewing them, just send me an email
Do you ever speak for free?
Creating engaging and well-designed presentations takes a lot of time, energy, and effort so I don't tend to speak for free, with two exceptions: charities and nonprofits with a mission close to my heart; and opportunities to visit places I haven't yet been to and really want to check out.
Are you in one of those locations, or run a charity or nonprofit? Drop me a note and let's chat…
---
Speaker Bio & Photos
Howard is founder of Wavetable, a creative studio helping organizations grow from the inside out.
Wavetable works with human-centric leaders to design and produce unique programs, experiences and products rooted in learning and connection: from industry conferences to leadership development initiatives; branded content hubs to apprenticeship programs.
Howard's background includes teaching and facilitation work around the world, and 10 years in digital media & entertainment as a producer, event promoter, talent agent, DJ, and entrepreneur.
As well as leading Wavetable, he is also a member of the advisory board of SXSW, and a certified professional coach. Perhaps most importantly, he's in an ongoing search for the perfect breakfast. 🍳
Photos