Tickets Podcast: Next generation guestlists and Nordic innovation with Johan Ekelund (CEO, Keyflow)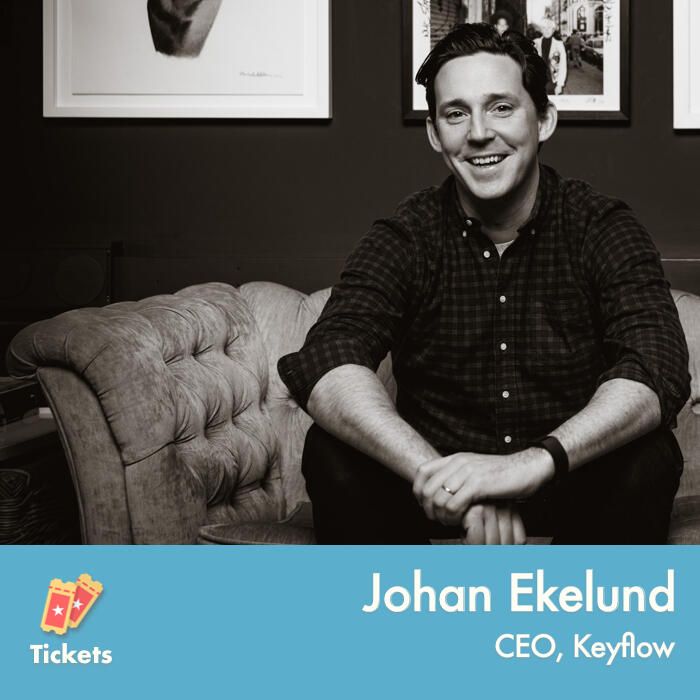 On the guest list today is Johan Ekelund, CEO at Keyflow, a Stockholm based startup helping event producers and venues connect with their guests in more meaningful ways.
Johan's background spans advertising and technology, working as a marketer both agency and client side and also as a product manager for leading video on demand platform.
During this conversation Johan shared his thoughts on how brands will be investing into live entertainment in the future, the opportunity for dynamic pricing in event ticketing, and what makes the Nordic region such a hub for innovation.
Episode overview:
07:00: Developing the Jagermeiester brand in Sweden and creating a Netflix competitor in the Middle East
12:00: Keyflow's evolution from a guest list app to a way for venues to form closer connections with their audiences
20:00: How venues and promoters in the table service industry identify and build their audiences
23:00: The shift in brand spend around live entertainment
28:00: Dynamic pricing for entertainment
36:00: Does consolidation create opportunity or stifle innovation?
40:00: What makes Sweden and the Nordics so innovative?
49:00: Decision making, and being 'all in' or 'all out'