Under the Current Podcast: #3 - Dave Clarke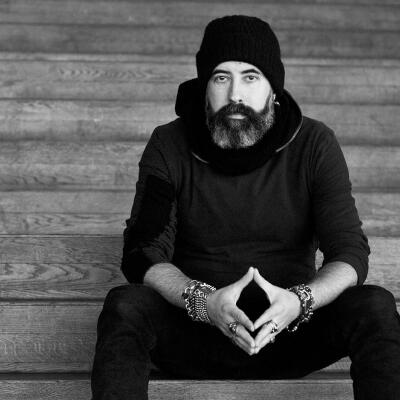 engineering as procrastination, what it means to be punk, and the future of the electronic music scene
Listen now:
Anchor | Spotify | Apple Podcasts | Google Podcasts | Pocket Casts
---
From his first release on XL Recordings in 1990, through to being called 'The Baron of Techno' by legendary BBC Radio 1 presenter John Peel; to his most recent project with classical musician Mathilde Marsal, and continuing to eschew trends in an industry that has a new flavor of the month almost every week – you can't pin down Dave Clarke as just another dance music producer and DJ.

Shaped by punk, rap and acid house in a youth where he ran away from home, sleeping in car parks and on beaches, today he plays techno with the flair and ferocity of a hip-hop turntablist, hosts his own stage at the enormous Tomorrowland festival, and is close to publishing the 800th episode of his White Noise radio show that has dozens of FM partners around the world.

He's opinionated, erudite and – by his own account – has an anarchist streak a mile wide. All of which shine through in this wide-ranging conversation.

We get into what punk represents, building long-lasting relationships, what the future looks like for new artists in the electronic music scene, and why he's maybe a little misunderstood.

Two warnings about this one: first, my new audio gear hadn't arrived when we recorded the episode so my recording is a bit echoey (yes, ironic when interviewing someone who is constantly at the forefront of audio technology). More importantly, Dave is loud and clear.
---
Show notes
04:00: The current mood in Amsterdam, and the Dutch approach to tackling Covid-19

08:30: Dave's shift in focus in 2020, and taking the time to recover

15:00: Engineering as procrastination

17:30: Working with classical musicians

23:45: Professional environments

27:00: Long-lasting relationships, and staying consistent over a long period of time

30:15: What does punk does – and doesn't – mean

34:30: What happens next for electronic music

38:30: The path forward for the younger generation of artists

41:00: The draw of radio

45:45: Following technology, and improving the work

50:00: Managing the balance of introvert and extrovert

54:00: Untangling hard work, skill, talent, and luck

57:00: Hope for the future – politically-driven music, and shifts in social media