Under the Current Podcast: #4 - Taneshia Nash-Laird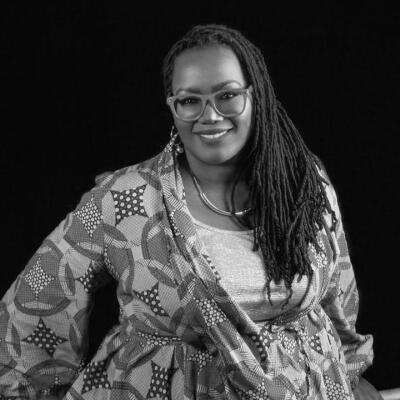 how cultural institutions help shape cities, creating platforms for others, and rediscovering deferred dreams
Listen now:
Anchor | Spotify | Apple Podcasts | Google Podcasts | Pocket Casts
---
For the Englishman in New York, JFK airport is the well-known touchdown point, sitting at the intersection of Brooklyn and Queens.
But I often found myself west of Manhattan – at airport code EWR. Newark, New Jersey. A little lagged from the flight, I'd soon be on the train or in a cab, seeing little of the place I'd just landed in.
But there's much more to Newark than a non-obvious airport code. The largest city in New Jersey has been a center of the shipping industry for centuries, and is home to a diverse population of over 300,000.
Perhaps one of its most notable residents is Taneshia Nash Laird, a social change agent and community developer with a pretty incredible resume.
She's served as the Executive Director of the Arts Council of Princeton, notably as the first person of color in that role. She's been the Director of Economic Development for the city of Trenton New Jersey; and co-founded Legendary Eats in LA's Staples Center alongside NBA legend James Worthy. With her late husband Roland, Taneshia she also co-founded MIST Harlem, a popular entertainment center in New York City.
She was also a special government employee during the Obama Administration, and her nonprofit board service has included the the Advocates for New Jersey History, Artpride, and the Rush Philanthropic Arts Foundation.
Today, Taneshia is the President and CEO of Newark Symphony Hall, a historic performing arts center, currently undergoing a $40 million renovation, including a huge neighborhood revitalization project called Symphony Works.
Widowed in 2013 and a pink lady warrior since an early stage breast cancer diagnosis in 2019, above all these achievements Taneshia is most proud of being a mother to two young daughters.
In this conversation we talk about lessons from The Great Depression that can help move today's world forward; how to stay resilient when selling; the misconceptions around arts organizations; her hopes for the next generation; and how to come back towards a dream that's been deferred.
---
Show notes
02:30: The city of Newark, its history, and its cultural institutions

07:00: What it's like to take over running a 90+ year old arts organization

13:00: Taking ideas from recovery after The Great Depression and mapping them to 2020

21:00: Misconceptions of the operation of a nonprofit arts organization

24:00: Life's a Pitch – how to sell, and stay positive and resilient

31:00: Seeing, touching, and deferring dreams

37:00: 4 parts of a daily practice, and coming back to the work each day

47:00: The meaning of purpose, impact, and legacy

55:00: Lessons from 2020

61:00: Taneshia's peak moments to date

69:00: The importance of bringing others into the room