Under the Current Podcast: #5 - Zoe Scaman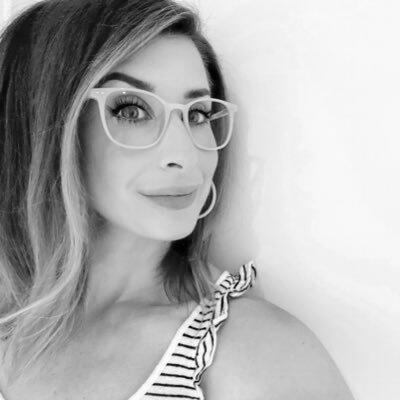 non-linear careers, sharing work in public, and dealing with self doubt
Listen now:
Anchor | Spotify | Apple Podcasts | Google Podcasts | Pocket Casts
---
Back in 2008, Kevin Kelly wrote a now legendary article on the long tail, and the concept of 1000 true fans. It's a concept that's gained ground in the 12 years since it was first posted, and in 2020, those trends around fandoms and the wide creator economy are – like a lot else in the world – accelerating.
Today here are many new voices and platforms. 1000 true fans becomes 100. There are Macro trends in micro communities and micro payments. The way we create and consume content of all kinds is changing at an extraordinary rate.
In the middle of all this, both as a guide for brands and creators, and as a creator building a brand of their own, is Zoe Scaman.
Zoe's spent time at some of the world's leading brands and agencies – from Naked Communications and Droga5; to Adidas and Ridley Scott's Creative Group.
Today she runs the strategy studio Bodacious, helping develop and define compelling brands of all flavors.
Unafraid to share what she's learnt, and shout out the successes in public, she's built a significant following over the past 12 months in particular. But it's not all been an upward curve.
We talk about the ill-fitting nature of the word 'fit' when organizations are looking for talent; rejecting linear progression and social conventions; the deep fear held by many people in the advertising industry; and the value – and challenges – of putting yourself out there in the world.
Show notes
04:00: Why 'fit' is dangerous for many businesses
08:30: The vindication of having 'Range', and rejecting the linear path
16:30: Who was missing for Zoe when she was at school
20:00: What it means to 'bang down the door'
22:30: Persistence vs. Confidence
28:00: The Phoenix and The Magpie
32:30: What 22 year old Zoe would make of Zoe today
34:00: The shift from employee to owner
40:00: The bit before Bodacious, and dealing with the self doubt
45:00: What happens when a full-time gig comes along… and making a vote of confidence in yourself
50:30: Putting yourself out in the world, and managing energy
57:00: The anger and fear held by others
64:00: Homesteading, and staying curious
69:00: Culivating fandoms – for others, and for yourself