Under the Current Podcast: #1 - Joey Cofone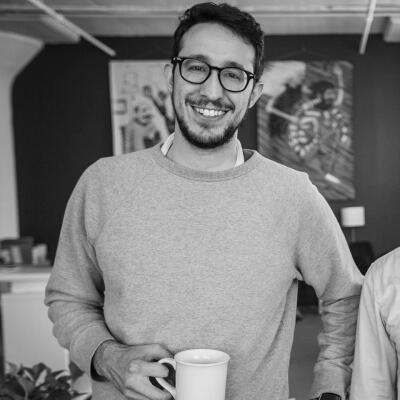 the mirage of failure, recognising the spectrum of what's difficult, and alternative approaches to rebranding
Listen now:
Anchor | Spotify | Apple Podcasts | Google Podcasts | Pocket Casts
Think of a Thinker. Who comes to mind? Maybe Seneca, Aristotle, Newton, de Beauvoir? Ayn Rand, Bill Gates?

Indeed, all great thinkers. But of course, everyone's a thinker.

It's one of the guiding principles behind Baronfig, a company that seeks to champion thinkers around the world.

From a speculative idea on Kickstarter, 7 years later their range of carefully designed notebooks, pens, and accessories to help cultivate better thinking are now sold around the globe.

As well as most definitely being a thinker, Baronfig's co-founder Joey Cofone is also a notable designer, and conveniently for a podcast host, a talker.

In this wide-ranging episode we get into why failure doesn't exist, recognising the spectrum of what difficult, what people really use Baronfig products for, rebranding Prince through one of the simplest ways imaginable , the magic of video games, and so much more.

We also go into Joey's extraordinary back story and what he's learned from going through some very real adversity in his life.
---
Show notes
02:15: Learnings from two Luigis

10:00: Developing a love of books

13:00: Rebranding Prince – in an unexpected way

21:00: What design means, and the fracture between two types of design

28:30: Bringing literature into design school

36:00: The catalyst for Baronfig

39:30: Dealing with the unknown between Kickstarter and a 'real' business

42:30: What failure really means

48:30: The spectrum of difficult, and dealing with tragedy

52:00: Are things fated? Exploring fate vs. free will

56:30: Framing lack of fate in an empowering way

57:30: Going remote in 2020

65:00: What a notebook does for its owner

70:00: Why video games are the ultimate form of creative expression

73:00: How school needs to change post-pandemic