Under the Current Podcast: #7 - Georgina Wilson-Powell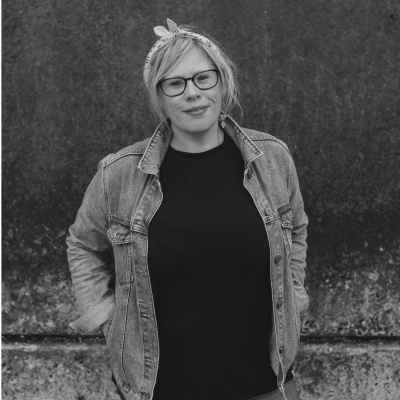 building an ethical media business, creating support structures as a solo founder, and recovering from failure
Listen now:
Anchor | Spotify | Apple Podcasts | Google Podcasts | Pocket Casts
---
In 2003, a new magazine launched. It felt a little different to what else was on the shelves at the time. Covering music, literature, street art and fashion, it featured a new generation of talent, and had a focus on quality: not just the content, but on bespoke cover art and high-end paper stock.
The magazine was called Blowback and one its co-founders was a 21 year old called Georgina Wilson-Powell. After the London-based company folded in 2007, Georgina spent time at one of the world's largest publishing companies, traveling around the globe as a journalist.
It was these gas guzzling trips that in fact led her back to entrepreneurship – this time as founder of sustainable living magazine Pebble.
This time, Georgina is going it alone, building an ethical media business as a solo female founder.
In this deep dive conversation we get into why not being an expert can be freeing; the challenge of intertwined identities as an entrepreneur, using grief as fuel; and how build support structures when you're going it alone.
Oh and you'll hear Georgina's dog Maggie in the background a couple of times… we just couldn't bring ourselves to edit her out…
---
Show notes
04:00: The craft of editing
07:30: The sudden end of Georgina's first company
14:30: Why magazines have such a strong allure
17:30: Lost experiences post-failure, and the intertwined identity
26:00: Coming back for round 2 of entrepreneurship
32:00: Why not being an expert can be a positive
35:30: Dealing with grief
40:00: The differences being a solo founders vs. having multiple founders
43:00: Communicating with life partners in different work situations
49:00: Finding support structures
54:00: Being a female founder of an ethical media business
57:30: Why write a book
65:30: Being everything to everyone, and the challenges of staying visible
69:00: Bad advice
80:00: The importance of knowing your own mind, and overcoming fear