Under the Current Podcast: #9 - Steve Bodow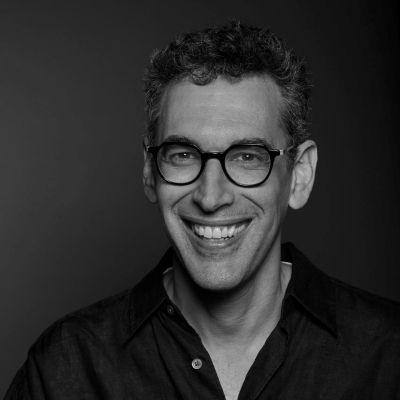 writing and producing, working in sprints, and overcoming procrastination
Listen now:
Anchor | Spotify | Apple Podcasts | Google Podcasts | Pocket Casts
---
Jerry Seinfeld says writing is perhaps the hardest thing in the world.
But sometimes it feels easy. The pen just flows. What's Jerry on about?
And then all of a sudden it gets hard. The page stays blank.
When you're writing under time constraints, it can get harder.
And working under them pretty much every day – probably harder still.
How about writing for a TV show where millions of people are tuning in 4 times every week to be both entertained and informed? Yep, that's not always gonna come easy.
As a writer and then executive producer of The Daily Show, Steve Bodow's done just that.
He was an integral part of a team that won 16 – yes, 16 – Emmy Awards before departing the show in 2019 with well over a thousand episodes under this belt. Since then he's worked on TV shows like Patriot Act with Hassan Minhaj, as well as high profile political campaigns, and a range of his own new projects.
In this conversation on writing, producing, and so much more we get into the joy of travel, juggling multiple projects, the allure of writing, finding a meditative state in improv, and what makes for a good host… yes I was taking notes.
---
Show notes
04:00 The start of Steve's podcast 'In Quarantine'
08:00 Moving from behind the scenes to front and center
12:00 The flow of improv
17:00 The allure of writing
22:00 Shifting from writer to management
28:00 Recognizing the pace of selling
38:00 Working in sprints
43:00 Seeing the game slow down over time
48:00 Working to deadlines