I struggle with depression sometimes. Admitting this publicly is probably not good for business. Then again, I'm a human and my business is all about humans. So I'll take the risk, particularly because I want to share something I've found helpful to diffuse the dark clouds.
I discovered this by accident a few weeks ago and it's been wonderful. It's also very simple.
There are stories everywhere. In every place; every thing;  every person; on every day.
At the end of each day, ask yourself
"what was the most storyworthy moment of my day?"
and write a few words. That's it.
This idea comes from a concept by Matthew Dicks called 'Homework for Life'. It's designed to help you get better at finding and telling stories, but I've found it has something magical that reconnects you with people, life, and the world.
It's quite the tonic when you feel your connection is lost. Here are a few of mine.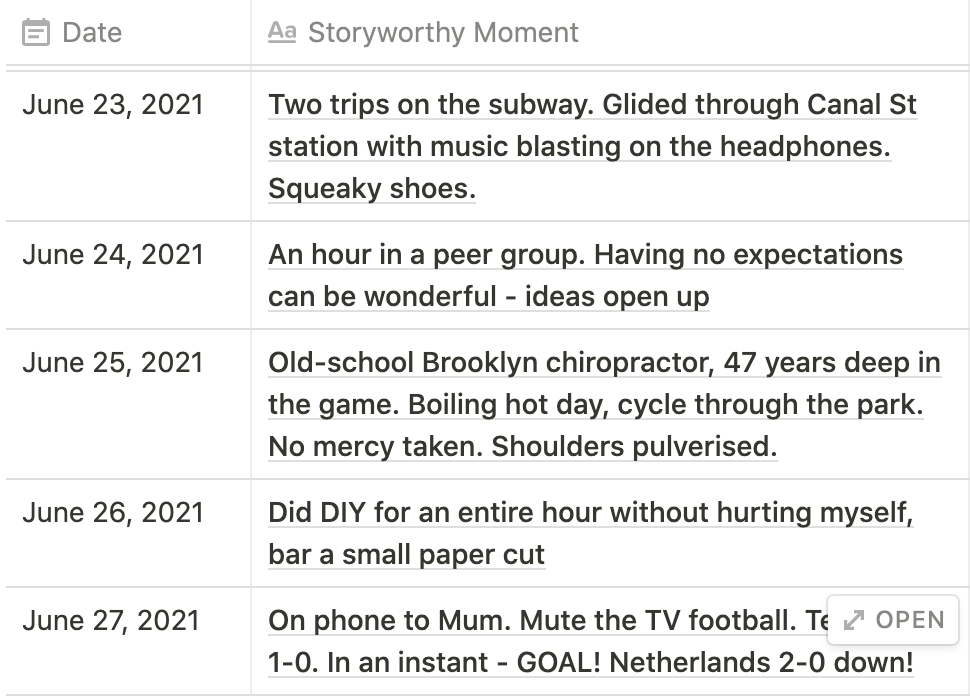 ---
(Note: I am not a mental health professional. If you are struggling then please seek one out)
A story a day keeps the clouds away