Learning / Unlearning: Everyday Carry, Backpacks and Left Luggage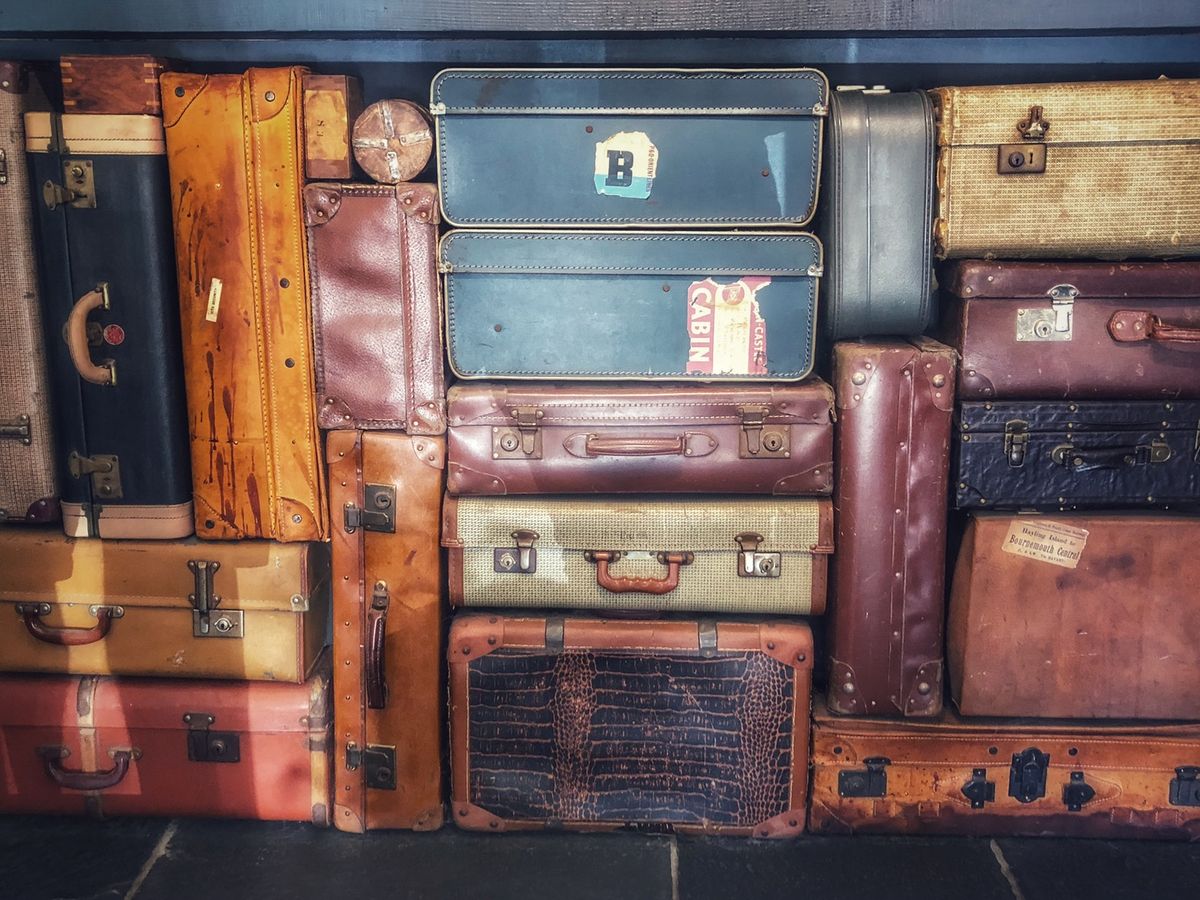 For an adult, much of education is often perceived as building out our toolbox.
And while our toolbox's capacity can expand, it can't do so infinitely (at least not until we get Matrix-style implants – and even then there's probably some swapping in and out required)
On this adventure we call life we're all carrying a bunch of stuff with us.
And not just the toolbox.
First we have everyday carry: small, short, sharp. Over time we may upgrade from the back pocket, to the belt, to the roll-out mat. Or for those Macgyver fans among us, just a penknife and some baking soda are more than enough.
There's the backpack: versatile, used day to day or for a weekend away. The best backpacks feel like a part of us. They're comfortable, durable, and can also be surprisingly expansive.
And then there's the real luggage. The heavy stuff. Could be a bag, a suitcase, a big Peli Case, or something that only fits in the airport's oversized section. Perhaps you're into branded luggage – Rimowa, or a bit of Louis Vuitton.
Here's the catch: we can't carry the whole lot.
We get better at packing, we upgrade our brands from time to time if we choose (or ostensibly downgrade them from the glamour and the luxury to the rugged, values-driven, or obscure).
But in either case, to continue on the journey we inevitably have to drop some bags off.
How we do that is up to us.
Unpack. Repack.
Repair a bag. Drop it off. Put it into storage. Pass it on. Give it as a gift. Personalise it.
At some stage we gotta do it.
It's your choice when, how and where.
Just remember what they tell you at check-in: always pack your bags yourself.
And always pay it forward.
---
Thanks for Kacy Qua for the catalyst for this one…