Adventures... #58: For what you dream of
You don't want what you think you do.

Hello. I'm Howard Gray, and this is Adventures… : a monthly email digest offering you different lenses to better understand yourself, your work, and the world.
Not yet a subscriber? You can sign up here. If you want to unsubscribe, just click the link at the bottom. One and done, I'll be out of your life.
Still here? Marvelous. Let's get into it…
---
Think back to your adolescence. There was probably a movie you weren't supposed to watch, but something about it just jumped out at you. It was likely shocking; terrifying; and probably a little controversial. Naturally you couldn't resist. Perhaps it was Alien. Saw. The Terminator. Or one of those mid 00s Matthew McConaughey romcoms.
I remember mine. Late one night I snuck downstairs, hoping the rickety old VHS recorder would not let me down. Trainspotting was about to make its TV debut.
For the uninitiated, Trainspotting follows the story of heroin addict Renton and his friends: fellow users Sick Boy and Spud; footballer Tommy Mackenzie; and professional psychopath Francis Begbie. Renton is trying to pull himself out of the rabbithole and get clean, but his friends - and himself - inevitably get in the way.
After eventually escaping to an apartment in London he's tracked down by the fearsome Begbie, who installs himself as Renton's rent-free flatmate.
It's from these dingy lodgings that Begbie wins big on a horse racing bet. To celebrate, the duo hit a nightclub.
The nightclub scene is still burned into the VHS recorder of my mind. The track playing in the club was one of the touchpoints that sent me deep into a musical rabbithole.
I began collating everything around this stuff I possibly could: magazines, flyers, records, and more.
But I was 14. I couldn't get into nightclubs. No one else at school seemed to have any interest in this weird music I was listening to. Some of them were into electronic music, sure - but not like this.
Instead, I forged my own path. At least I thought I did.
Desire
If you're subscribed to this newsletter it's a fair bet you're interested in forging your own path - whether it's in your career, your creative output, or through the change you're looking to make in the world.
There's a strong sense of identity, individuality, and expression. We know what we desire.
A French philosopher thinks otherwise.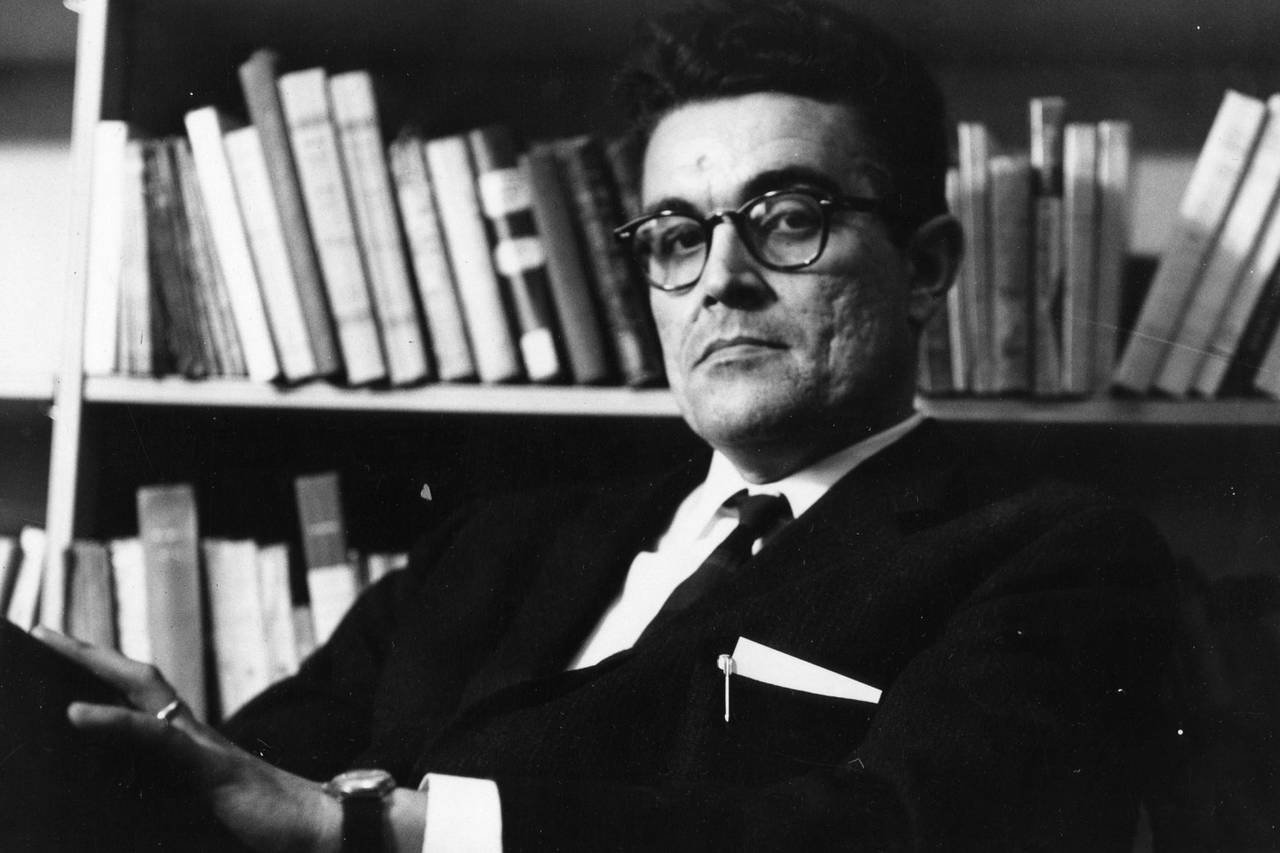 Rene Girard's theory of mimetic desire suggests humans are imitative creatures: all human desire is based on the desire of others.
"Man is the creature who does not know what to desire, and he turns to others in order to make up his mind. We desire what others desire because we imitate their desires."
The most obvious example of this is in our purchases. Did you really want to buy that new iPhone? More likely it was a decision based on the desire of others. Even if you tell yourself you bought it because of its quality or feature set, the main reason you think this is because other people do. It's uncomfortable to acknowledge, but we're all wired this way.
Paths
This doesn't just show up with material goods. In nature, a desire path represents the shortest or most easily navigated route between an origin and destination. These emerge as shortcuts where constructed paths take a circuitous route, have gaps, or are non-existent.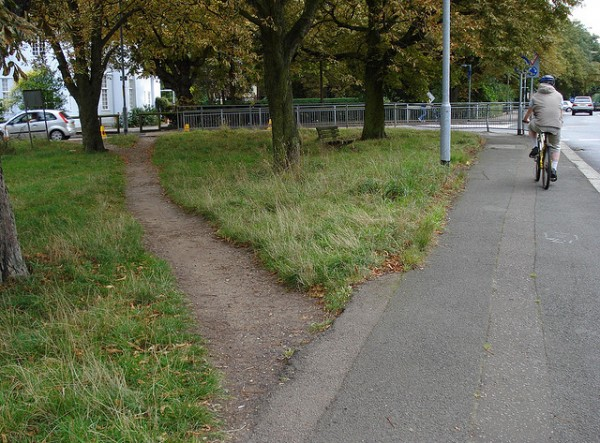 You'll see desire paths when you take a walk in the woods, take a wander through the city, or even use a social media platform.
Even if you think you're making our own decisions and following your own desires, you'll often follow the most easily navigable route and go where others have already trodden. And this is compounded as the desire paths get stronger over time.
Strength + Intensity
Here's the real kicker of Girard's theory: mimetic desire gets more intense the more connected we are.
Spend 30 seconds on Facebook with this in mind and you'll see the entire platform is built around mimetic desire. Peter Thiel, the first investor in Facebook, has long been a subscriber to the theory. (Which begs the question: should you be more scared of Francis Begbie or Facebook?)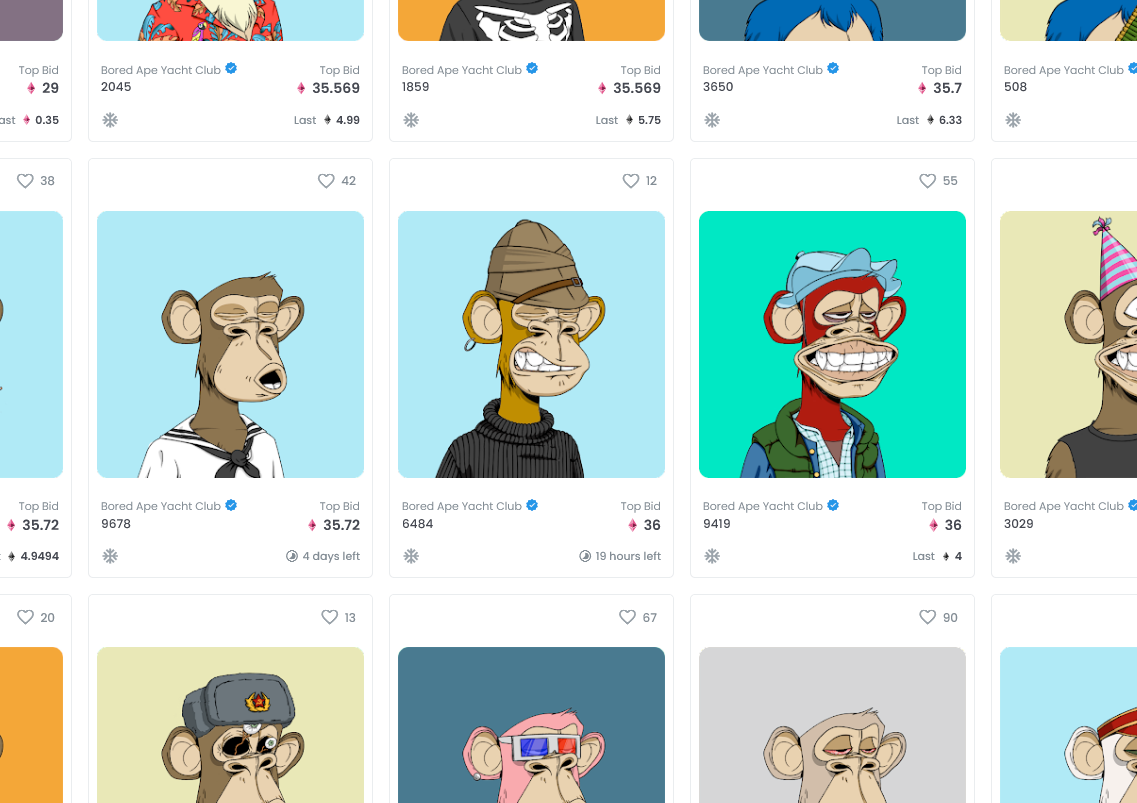 To see mimetic desire at its most intense, it's worth taking a look at the burgeoning world of cryptocurrencies and NFTs. Bored Apes and Crypto Punks are selling for millions. Bitcoin's value has increased at a dizzying rate over the past year.
This combination of global accessibility, a world more connected than ever before, plus plenty of hype and FOMO = mimetic desire in overdrive.
We desire what others desire because we imitate their desires.
But this cuts both ways. Girard suggested mimetic desire leads to natural rivalry and eventually to scapegoating. He called this the scapegoat mechanism: societies unify their imitative desires around the destruction of a collectively agreed-upon scapegoat.
This is often helpful at first - having a common frustration or barrier to push up against (e.g. Bitcoin vs opaque and expensive traditional banks) - but can quick devolve into far more intense and pernicious stuff (see Facebook's various issues). It's the same as those desire paths you'll see in the woods - they start out beneficial, but over time make an increasingly adverse impact on the environment around them.
Stories, Scarcity, and Scapegoats
So, desire paths get stronger the more we follow them. Mimetic desire gets more intense the more connected we are. And over time, we find a scapegoat.
All of this is based on stories - especially stories based on scarcity. These kinds of stories can have massive value: the movie you're not allowed to watch; the nightclub you can't get into; the digital art that's strictly limited edition.
This throws up some uncomfortable questions:
Do you really desire that creative outlet, or is it based on the desires of others?
Is your unique path in fact well-trodden?
For what you dream of? Maybe it's not your own.
This idea of our desires being based on those of others can feel confusing and disempowering.
But there's another way to look at it.
If others have the same dream as us, we're presented with opportunity. There are paths for us to forge together: whether it's a brand new desire path; or carefully clearing the existing paths for those who follow. And there are plenty of stories to tell.
The choice is yours. At least I think it is.
Thanks for reading, and I'd love to hear what's got your attention and desire right now. Really. Just hit reply.
Howard
---
Bits from the Bureau
Links, kinks, and other high jinks.
The Work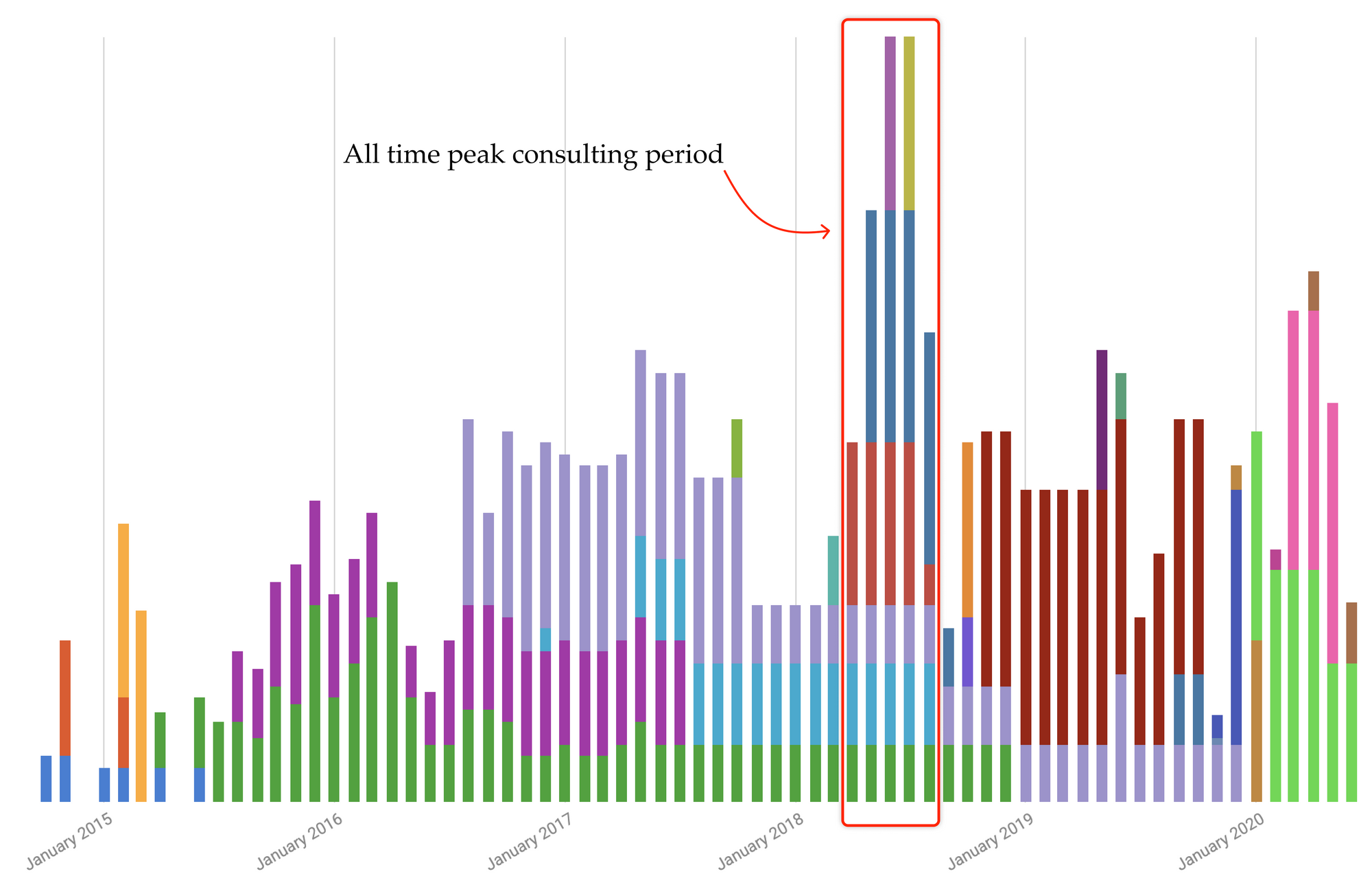 The Jigsaw of Independence: Here a top-notch bit from my pal Tom Critchlow: how to put together an independent life without it all falling apart
The alternative advisory board: I've started sending monthly memos to a handful of trusted people. It's been very helpful already. Let me know if you want the template for yourself
What's the Story?: Here's my talk from CMX Summit on how to craft better stories
How to design and develop a conference presentation: And here's a detailed breakdown how I built it
Creator Economy
Me on the 'Reimagine Work' podcast: Ok, last one featuring my face and voice, promise. I was on Paul Millerd's 'Reimagine Work' podcast talking about navigating fatherhood, the facade of the creator economy, and financial tension
Wolves Records: Football (soccer) team Wolves launch a record label. More evidence of football becoming primarily an entertainment medium, and that the convergence continues
The world's biggest sports journalist: Is on Twitch. Obviously
Culture
Michaela Coel at the Emmys: Some wonderful advice aimed at writers, but something all of us could probably do with a little more of
We can make it work: A skewering of Hollywood machinations from Billions co-creator Brian Koppelman
Innovation
Baka Women play the water drums: I expect to see this appear as a cornerstone of next year's 'innovation' presentations
Spotify 'rain' tracks out-earn Lady Gaga: Speaking of water, this Dutch label are making it rain. I just wish it was the Baka Women getting the royalties
The world's first carbon neutral soccer club: I'm still unsure whether to use 'football' or 'soccer'. Anyway, here's Forest Green Rovers. Their name is also very on-brand
---
Jukebox
A selection of music from the Front (now), the Middle (the forgotten recent past), and the Back (way back in the time)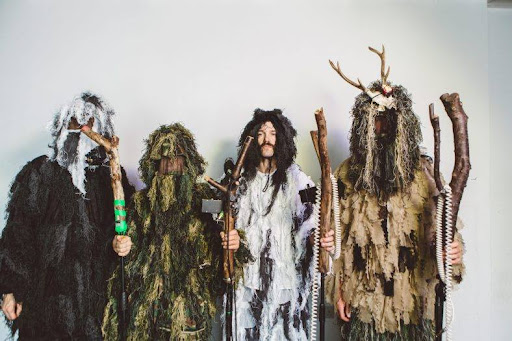 My Dad was at the lovely Green Man Festival a few weeks ago. Here's one of his top recommendations - the wonderfully named Snapped Ankles
Fela Kuti + De La Soul? Yes, indeed. Here's an album blending the creativity of afrobeat legend Fela Kuti and rap pioneers De La Soul. Thanks for Fer for sending this my way
What else? If there's a better contemporary movie soundtrack out there, I need to hear it
---
Footnotes
Other things I've been up to this past month...
Sleeping: more than 3 hours a night
Applying: for passports, visa appointments, and other bureaucratic requirements
Focusing: a painful thing for me to do, but I'm starting to enjoy it (mostly)
Cooking: with new pans. A delight
---
Thanks for reading...
If you want to support what I'm doing, I'd be delighted for you to join the conversation. Reply to the e-mail, or ping me on Twitter or LinkedIn and tell me what resonated or what you'd add/remove/modify.
If you want to support via a little one-off cash injection you can Venmo me (howardgray83) or send crypto at howardgray.eth.
Want to work together? There are a few ways - start here >
Adventures… is brought to you from the desk of Howard Gray.