The Music Industry's 73%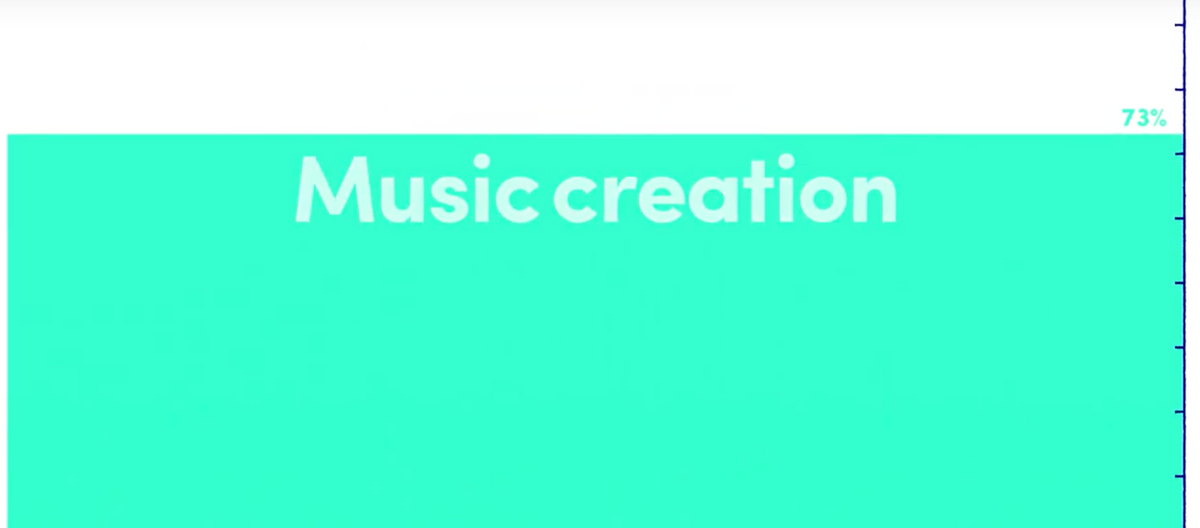 This week, the Wall Street Journal reported that the top 1% of musicians accounted for 60% of concert revenues – up from 26% in 1982. The top 5% of artists get 85%.
Yesterday this popped up on my Twitter feed:
In another post, I wrote at length about the challenges facing people working on the business side of the music industry – particularly those in artist management.
Clearly these problems are even more prominent on the creators' side.
While anxiety and depression are best handled by mental health professionals, I'm curious about what the power of facilitated peer groups can do to remedy this.
I've found 'circle' style coaching sessions to be very effective ways of working.
Circles vary in style, but generally share these key characteristics:
Bring together 5-8 people at a similar stage in their career and personal growth
Facilitated by a professional coach to provide structure and space, and to ensure time is well spent
Each circle member commits to participating for the duration of the circle (usually a minimum of 3 months, often 6-12)
Circles can gather either in-person via video chat and/or in person
Everything shared in a circle is held as confidential to create a safe space for exploration
Benefits of being in a circle include:
Receiving feedback and guidance from peers
Seeing challenges from new perspectives and vantage points
Accessing actionable new methods and tools to apply
Finding a sense of alignment on challenges that may have previously insurmountable
Moving closer towards becoming the creative and human you want to be
Circles are also far more cost-effective than individual coaching – something not to be taken lightly when one of this group's main concerns is financial instability.
Perhaps this is one way of taking better care of that 73%.
If you're interested in learning more about coaching, or becoming part of a circle, I'd love to hear from you.