Labels In, Labels Out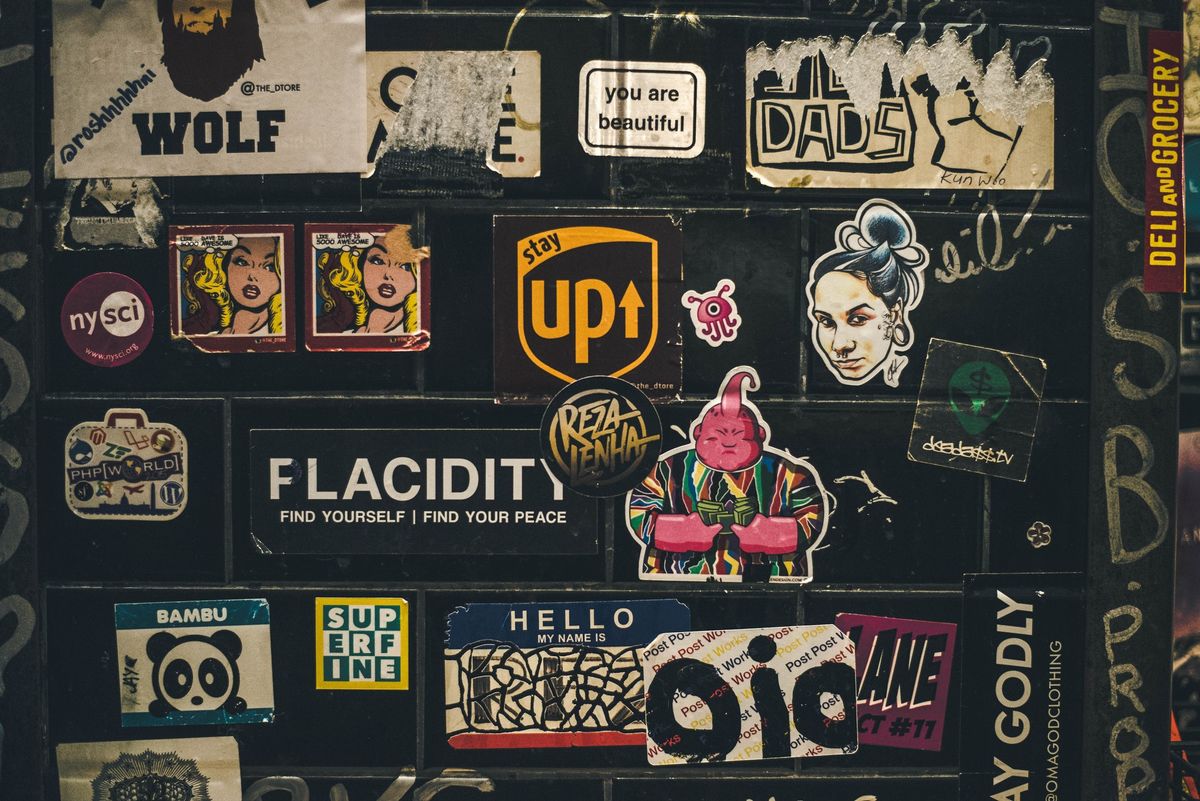 We've always had labels in one way or another.
First, the label tended to be the same as the job we did: hunter, blacksmith, doctor, cleaner, lawyer, CEO, intern.
Over time the label became more nuanced, including a role descriptor, elevator pitch, or value proposition: PR executive overseeing the company's communications strategy; partnerships manager connecting brands to podcast creators.
Then the labels became more numerous as the era of the portfolio career, the multi-hyphenate, the slash came into view.
Coach/Educator/Writer. Full Stack Developer/Inclusive Tech Activist. Curator/DJ/Lawyer.
The labels used to stick – for a 10-15 year chapter if not much longer.
Now, the labels shift and cycle depending on the audience, the career stage, the way we're feeling, the way the world is going.
In the space of a year we may see ourselves cycle in and out of two or three labels. Or perhaps a label we gingerly put on many years ago suddenly gets proudly pinned to our lapel. Or, the label we've worn may no longer feel right, and we slip it under the lapel instead of being worn on top for all to see.
Entrepreneur. Writer. Activist. Mentor. Stylist. Actor.
It's easier than ever to shape shift, to swap and switch the labels.
It's also easier than ever to label ourselves, or to pin ourselves down.
What's important to remember is that there are differences between quietly practising a skill, consciously giving ourselves the label, and going out and doing that work in the world.
Labeling can be powerful, but it's also got to be handled with care. We can change whenever we want to, but these labels, just like fashion, are fast becoming part of our identity.
We may choose to step out in this season's hot designer trend, pick out some understated chic, or just go with the dependable, sustainable basics.
It's up to us.